Can a huge behemoth dance to the tune of an audacious upstart? Especially when the upstart is one that is known for its incredible bets and unconventional ways of working? To make it more real when the upstart is run by Elon Musk and is called Tesla?  So what if the behemoth is itself known for innovation and worth $149 billion. But when 3M hit the Elon Musk wall, it learnt a few things. One of them was how an Agile mindset could help their already innovative ways of working, get faster and make success stick for longer.
Here is how the Agile transformation at 3M played out, with the lens of human experiences. It is an interesting story. Inge Thulin, then CEO of 3M got a call from Elon Musk. Elon Musk needed a new solar film roof designed for Tesla. Inge Thulin thought it was a great idea and a new market opportunity for 3M. He promised Elon to add it to the product development list, fast track it and have it ready in a couple of years. Elon had FIVE weeks or it was a no deal.
This stumped the CEO of 3M. He discussed the product and deadline with his senior leadership team. No one thought it was possible. The CEO wondered if he should give up. 
Autonomy
The product idea from Elon excited a bunch of senior leaders. They decided to meet in person. In a conference room in Minnesota four senior executives met and got to work. They rolled up their sleeves and worked round the clock. They designed, iterated, course corrected all by themselves. When they needed a part made, they travelled to the factory together. They stood at the assembly line with the shift operator and got it done. If they needed a part purchased, they purchased it themselves.
Limited loops
This cross functional team of four executives had to limit the number of people they involved. This was necessitated by the looming 5-week deadline. Communication across levels, with too many parties involved, would slow them down. Having to depend on many others for decisions would hamper their speed in execution. This became one of the principles when 3M decided to scale Agile across the organisation. They recommend that meetings should involve less than or max 5 people. Another necessary condition for being invited to a meeting is being one who can take the necessary decisions. More participants without decision making powers, led to delays.
Building cross functional skills
Back to the story of Elon Musk's 5-week deadline to 3M. These four executives managed to get the new solar film for roofs ready in 4 weeks. It was installed on three real houses. They were ahead of time and under the allocated budget of 50,000$. Yet a final hurdle remained.
Tesla and Elon musk did not believe in patents and IP. But 3M believed in protecting IP and had 100,000 patents worldwide to show. A fifth member, a patent attorney was added to the team. It was not his job to file patents. He paired with the other 4 executives and working in pairs they identified the patents to be filed. In one week, this team had filed 5 patents. They were ready for Tesla.
Looking at the results from this 'one' cross functional team of 5 executives in 5 weeks a CXO remarked.  " What would happen if more teams in 3M worked in this cross functional mode? Is there a way to still achieve this without Elon musk providing the excitement and driving the results?
3M decided to explore Agile ways of working. They had experienced first-hand the results of an agile mindset. 3M decided to scale Agile organically with leaders adopting it first and wanting to give up silos. That interesting story for another time. For now, here is the round up for the 8th edition of the Agile OWL.

Here is the round up for the Edition 8 of the Agile OWL.
From social media:
Measures and metrics dominate the business landscape these days. Here is a piece from Esther Derby that talks about the importance of picking up subtler signals and steering change.
Here is a story of a team which had just released a brand new B2C communication tool. The tool was doing well, yet they were hesitant to reach out to customers for inputs. They felt the management would not be happy with it. Psychological safety has stopped agility in its tracks many a times. Read more here.
From the bookshelf:
Diana Larsen and Ainsley Nies come together to create a framework to help teams get started. 'Lift off' is a good book for those who have already read our previous recommendation ' Making good teams great' by Diana Larsen and Esther Derby.
From the trivia & fact box:
Well since we are talking about 3M and Elon Musk, here is a trivia about 3M and space travel: US astronaut Neil Armstrong walked on the moon wearing space boots with soles made of synthetic material from 3M. The company's tapes, plastics, sealers, adhesives and ceramics have been part of spacecraft construction, as well as protective clothing for astronauts. Read more here
#AgileQuotes to sign off..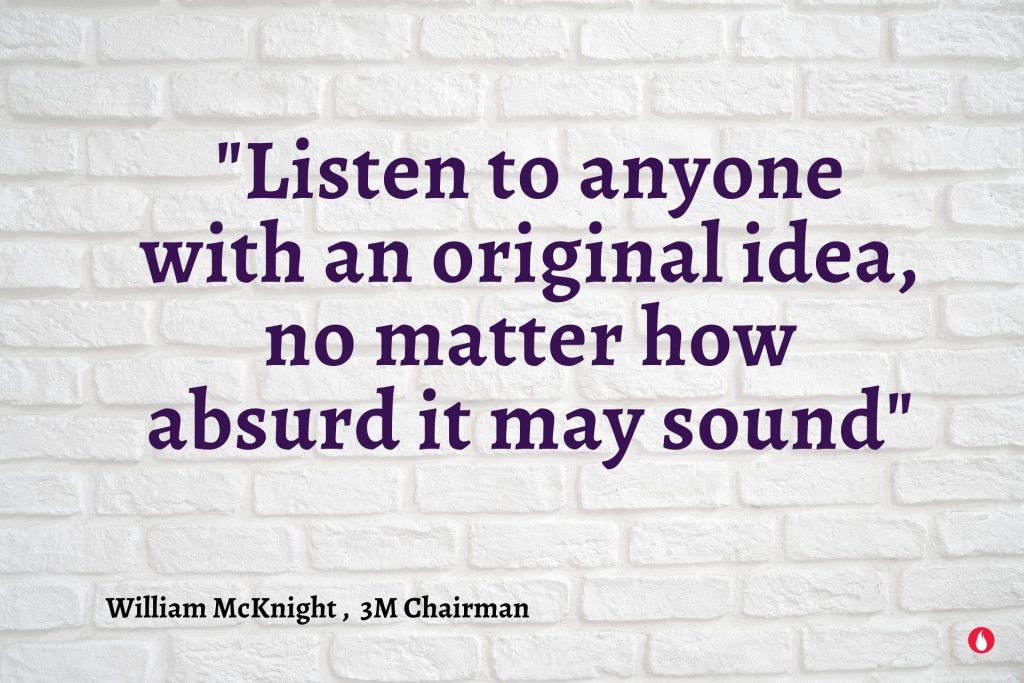 Note : This post is Edition 8 of the Agile OWL from the OWL umbrella. The Agile OWL is a newsletter focused on the human experiences and stories within agile transformations. Sign up to receive the newsletter here