HR processes are long running, compliance heavy and not easy to experiment with. At least that was my thinking for years. Imagine doing experiments with rewards. The furore on the shop floor when employees are given different rewards to test their satisfaction, was enough to stop HR on its tracks – for HR would be sure that discrimination complaints will follow! Surely there are better ways of getting along. Every edition of Agile OWL track's agile transformation from a human lens. In this edition we talk about how a HR team looked at HR processes as products, by leveraging agile methodologies. Read on to find out why looking at HR processes as products is important and how Vistaprint did just that, with a few deft moves.
HR and Experiments
Of course, HR teams run pilots. They deploy a program or processes to a small section of employees. They collect feedback and make the necessary changes. After that they launch and scale the program/ process to a larger employee base. However, the direction and process is well defined. The feedback incorporation results in small tweaks, without shifting base. It's almost like the website and all fields are ready, you take feedback to check if the submit button should be red / green. It does not significantly alter the approach or look and feel of the website.
An experimentative approach to working on building HR processes (like how a product would be built) has not been common. Product based thinking requires us to iterate and explore possibilities at every stage. The dominant belief is that HR processes for many reasons do not lend themselves to this experimentative approach. Some reasons shared with us by HR practitioners for lack of experiments, in no particular order are:
HR processes are long running and would be tough to break them into smaller chunks or periods of time (like sprints).
There is an important angle of compliance and you cannot take chances or experiment.
Employees understand the organisational realities and why things are run in a certain way. Plus it is not always possible to think of the employee like the customer and at times trade-offs in employee experience must be made.
Employees constantly compare with their peers. Running small experiments can cause big disruptions in morale. Hence HR needs to be really sure before any experiment/pilot.
Complete transparency with all employees is hard. Employees do not always have the big picture, so including them fully in co-creating the entire process is tough.
While all this is true in varying degrees, we cannot stress more on the importance of product and experimentative mindset for people practices.
Product mindset for HR process
What would a product mindset in HR look like? It would begin with having no sacred cows. A mindset that ensures everyone's opinion (including the HIPPO) would be treated as a hypothesis which needed data to prove or disprove. It would ensure pilots would be the result of many small and big experiments that have been run before it. Here is how the agile methods and mindsets could contribute to a product-based approach in HR.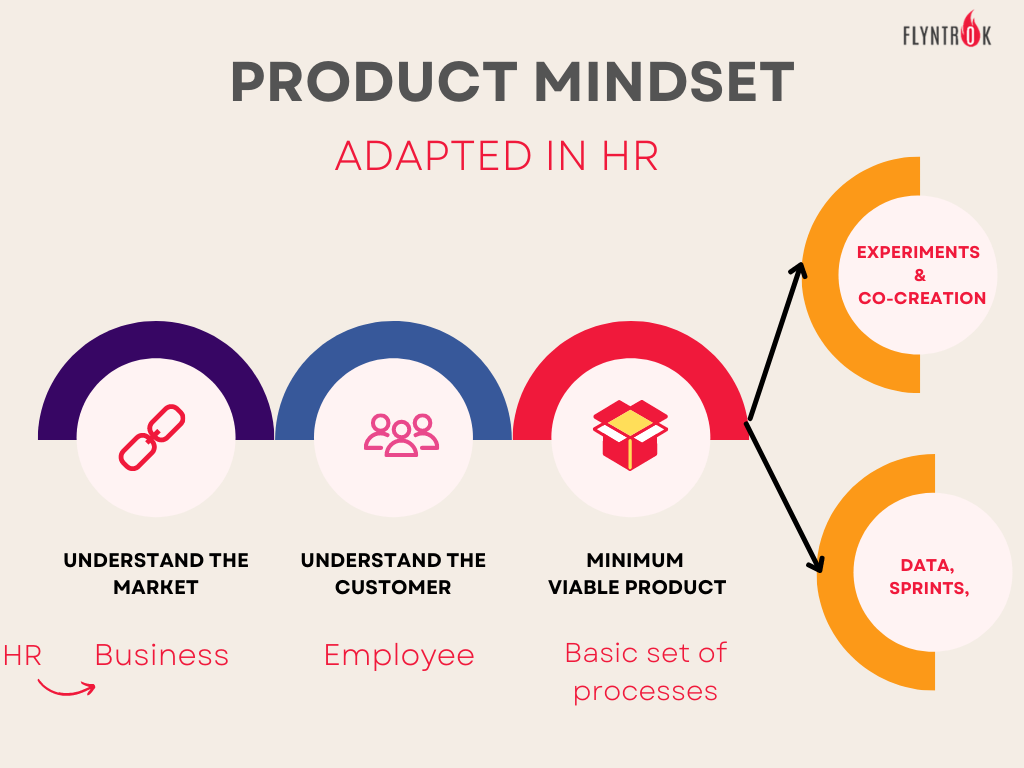 Why is a product mindset so important for HR?
A product mindset or 'test and learn' approach is important for any aspect of our lives and business. Even more so in HR. At the heart of a HR professional's work, lies behaviour change and culture building. You would agree that people are multi-layered complex creatures.  With many needs and beliefs and drivers at play.
People and change most often is a non-linear process. Attempting a simple cause and effect approach through a pilot, does not take into account the complexity of dealing with people. Uncovering layers through experiments is far more likely to yield better results.
Vistaprint and a product approach to HR processes
Vistaprint introduced a product approach to HR processes, starting with the structure of the HR team. They created three new teams within HR which acted as a feeder for all COE teams. CEO teams included rewards, employee engagement, performance management, etc.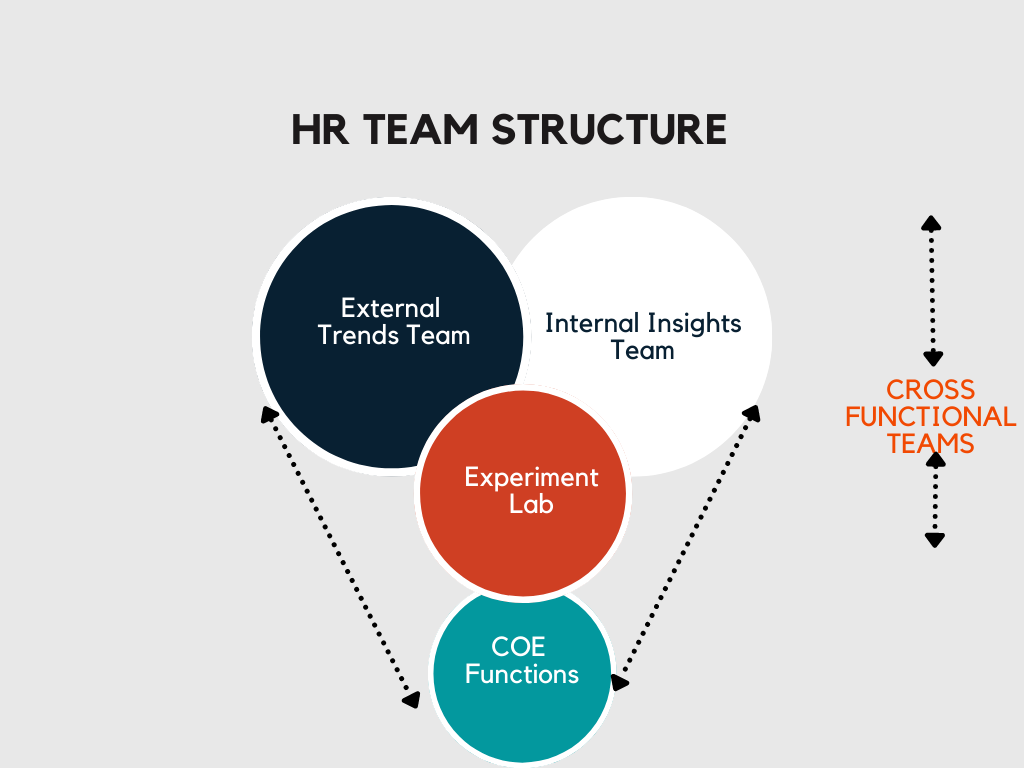 External Trends Team:
The first team was the external trends team, which scouted the market for new technologies, practices and approaches. They shared these trends and experiences with the internal teams.
Internal Data Team:
The second team was the internal data team, which unearthed and shared the internal context. Employee surveys, talent analytics, network studies and more formed the core of the internal team's work.
Experiment Lab:
The third team was the experiment lab. This was a cross functional team comprising of business and HR. This team combined the internal context and the external trends to test hypothesis and run experiments in Vistaprint. This team would have many ongoing experiments and would measure and share findings openly with all teams in HR, who would then incorporate these experiments into the regular ongoing programs. 
This ensured that the HR team adopted a 'test and learn' approach. This ensured the team was not driven simply by external fads and buzz words or internal gut feel opinions. They generated data to prove what was working and not working for the Vistaprint context. This approach also helped them generate the buy-in needed for many people programs.
You don't even need to work in an Agile organisation to be Agile in HR and can realise the benefits very quickly by applying a few basics steps in your everyday work. All of this means Agile HR is a mindset and is more than just post-it notes, Scrum boards and a few stand-ups. It is about truly stepping out of the tradition of following HR best practice and embracing a test and learn approach to deliver value. Value that is validated by our people and their experience of work.
That's it for this edition of the Agile OWL and we hope you found the series exploring the agile transformation at Vistaprint useful. We captured how they first built trust to be Agile, how decision making was re-engineered, how limiting work-in-progress was critical to morale and productivity, and most importantly – how important being able to say NO is for teams to move from good to great teams.
Apart from one story which captures the human centric change in the world of Agile, the Agile OWL brings to you every fortnight, the latest reads, books, personalities, and quote from the world of Agile and its methodologies. Stuff that caught our attention. This is edition 38 and we carry seven useful links for you. Tell us what you thought of them

From social media:
This is a must-read piece by Stephan Wolfers on how an often-used Agile metric – Velocity should not be confused with the team's commitment. "An estimate is just a side effect of the ensuing conversation. The refinement's purpose is to create a shared understanding among the team members on the why, the what and the how. Read more here.
Product managers across industries have to say no to a lot of requests and ideas. It is never easy and understanding the context becomes critical. This post captures common requests and the questions that can help one uncover and understand the context more. Worth exploring here.
From the Agile world: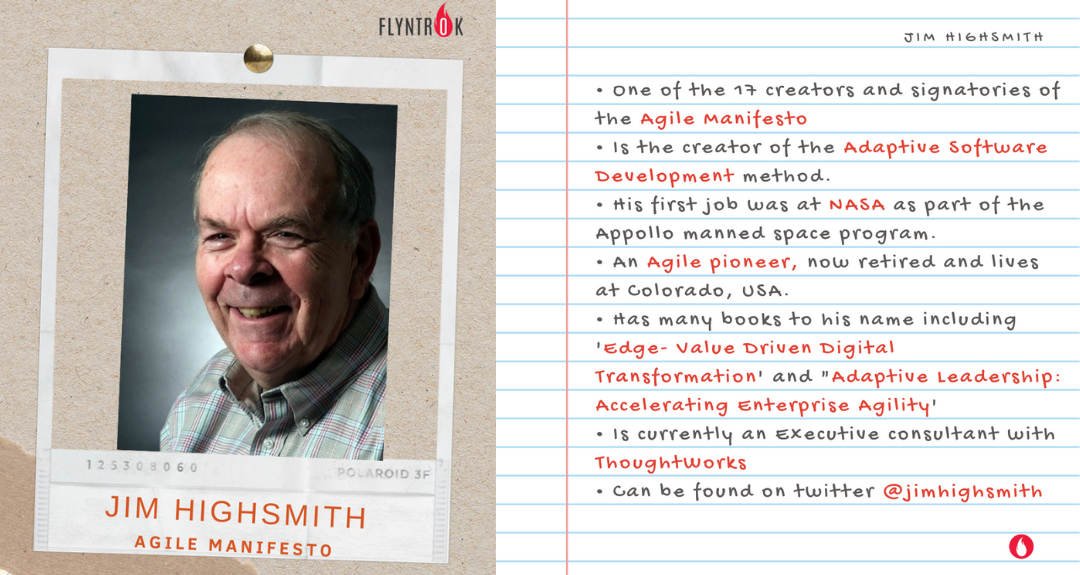 From the bookshelf:
From the tool box:
#AgileQuotes to sign off:
Note : This post is Edition 38 of the Agile OWL from the OWL  umbrella. The Agile OWL is a newsletter focused on the human experiences and stories within agile transformations. Sign up to receive the newsletter here