Vistaprint and its various teams have had an interesting journey to become truly agile. In our previous editions we spoke of how the design, IT and other teams at Vistaprint became Agile. It was the turn of the leader's now. Sharing transparently about what the CxO team does turned out to be a game changer for them. But now, leaders at Vistaprint had a moment of awakening. Here is how the leaders experienced their business agility transformation.
Agile stories
One day, the CxO team at Vistaprint realised that all the teams they led had adopted Agile. They were the only one's yet to adopt agile ways of working. Talk about ground up Agile adoption! Wanting to fix matters, the CxO team asked for help in understanding Agile. They visited Menlo Innovations and came away very impressed with pair working, which we featured here. They tried adopting it and failed, but their other experiments were game changing. For instance the Enterprise Visibility room.
Enterprise Visibility Room
The experiment which surprised them most was the "Enterprise Visibility Room". They wanted to share the key outcomes that the CxO team was driving across Vistaprint with employees. They converted a conference room into an open house with charts showing the outcomes and priorities. Here is what surprised the CxO team! Every employee was working on priority areas very different than those being shared. It was almost like the 700 employees had 702 different priority areas. They decided to dig deeper to find out what was going on.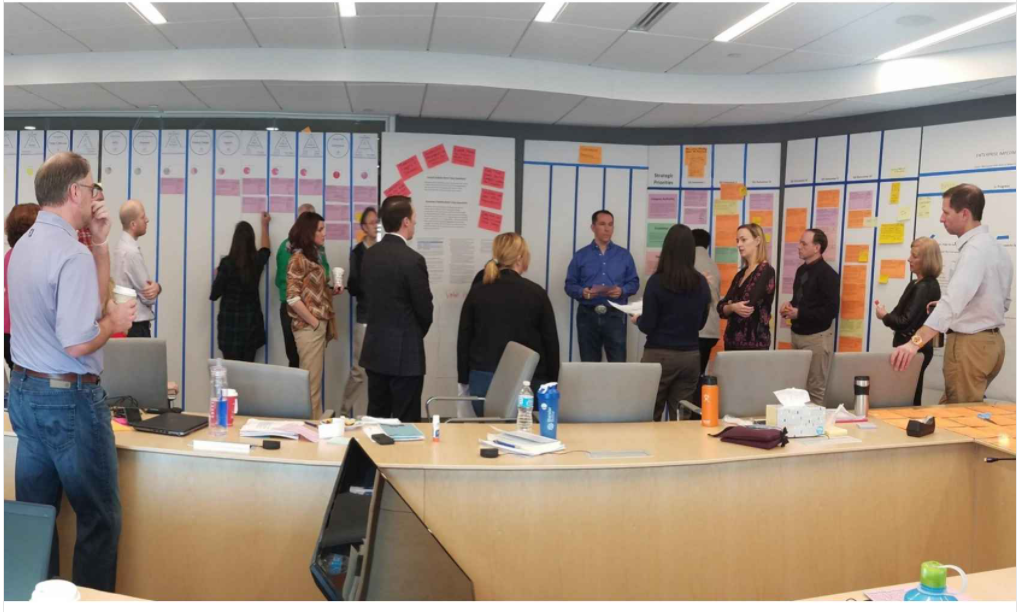 As leaders, they had been doing their jobs of connecting dots & sharing new ideas with the teams. Team members had dutifully gone on adding these new ideas to their KRA's and to-do lists. The problem? Team members hadn't stopped doing or completed any of the previous ideas. Leaders hadn't looked closely and helped teams prioritise better. The result? An overwhelmed team which was burning out. They had too many open tasks and efficiency was suffering. Teams were unclear about what the priority was and this confusion was draining energy.
It was starting to tell on outcomes. Teams spent close to 55-60% of their time in these activities (against an estimated 20%). The process efficiency for many teams was 2%! (time taken to complete tasks vs estimated time). Leaders realised that open loops and the inability to prioritise was causing this. They accepted that it had to start with them. In this edition let's discuss how they tackled too many open loops within teams. In the next one, we promise to discuss prioritisation approaches.
How do open loops hurt team productivity?
Too many open loops while giving individuals a sense of busyness hurts productivity and output in many ways:
The team bounces between too many priorities and tasks creating inefficiencies. Research has shown that every time we switch tasks it takes 24 mins for us to be productive again. This reduces the final output of the team significantly.
For the new idea to take root, an existing way of doing things must end or change. By not explicitly stating what needed to end, leaders ended up causing confusion. For instance, a cost saving initiative in one dept and a new office plan for another. It leaves teams wondering if leaders are serious about costs.
Completing tasks, gives teams and individuals a sense of progress. On the other hand, having numerous tasks in various stages of completion drains energy and confidence of the team.
Too many open loops make it harder to identify the inefficiencies and bottlenecks in the workflow. Thus, teams are never able to systemically fix issues and find themselves in a vicious cycle.
Limiting Work-In-Progress with Agile.
Leaders realised that teams needed to reduce the number of open action items on their plate. They encouraged teams to define their 'Work-in-progress' limits. WIP limits is based on the LEAN methodology practiced across many industries. It is based on the core principle of reducing wastage in work.
Here is how 'work-in-progress' limits worked in Vistaprint.
Teams had a prioritized list called the idea pipeline, from where the team members could choose their next task.
The teams had set a limit of 'X' tasks that can be open at any point.
If the 'X' open tasks limit was reached, then team members could not start a new task. They realigned effort towards completing the existing open tasks.
Only after the existing tasks were completed, would they start their next task / priority area.
WIP limits prevented team member's from switching between multiple tasks, hoping to complete them all. It also made it easier to spot bottlenecks and resolve them systemically.
Tips for setting WIP limits
A few tips from this story at Vistaprint and our experience with clients has shown us:
A visual board of the WIP tasks, helps everyone see things better. This board can be digital or physical.
Evolve the ideal WIP threshold limits with the team. While there are no rules regarding the idea WIP limit. It is recommended that a team size of 5-6 employees not have more than 10-12 tasks/priorities as open items.
Don't let the team move the WIP threshold , if they hit it too many times. Use this as an opportunity to have a blameless, reflective conversation about the ways of working.
We hope you found the WIP threshold useful. Next edition lets discuss how to help teams Say No, without hurting deliverables and outcomes.
Apart from one story which captures the human centric change in the world of Agile, the Agile OWL brings to you every fortnight, the latest reads, books, personalities, and quote from the world of Agile and its methodologies. Stuff that caught our attention. This is edition 36 and we carry seven useful links for you. Tell us what you thought of them.

From social media:
From the Agile world: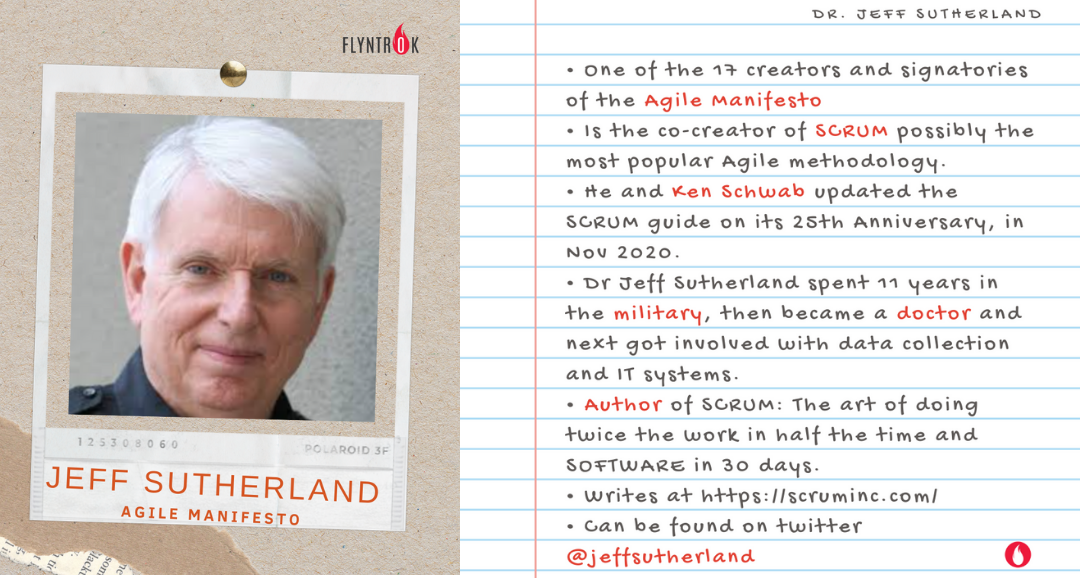 From the bookshelf:
This week in line with the theme of the edition too, we recommend the book

Stop Starting, Start Fin

ishing

by Arne Roock. It is written in a fictional format of a project manager and his journey, making it easier to absorb.
From the tool box:
Market definition canvas is our tool for this week. Useful for any one and not just those in the products space!

Check it out here.
#AgileQuotes to sign off:
Note : This post is Edition 36 of the Agile OWL from the OWL umbrella. The Agile OWL is a newsletter focused on the human experiences and stories within agile transformations. Sign up to receive the newsletter here