The world of law is far removed from Agile or at least that's what we think. The differences between them too wide to bridge. Agile manifesto values working solutions over comprehensive documentation. But law mandates carefully documented procedures. Agile values relationships over contract negotiations. Agile manifesto recommends responding to changes while legal necessitates iron clad documentation which won't change. Probably that's why we found these two agile transformation stories from the legal teams at Lonely Planet and Financial Times fascinating. Both these teams adopted Agile needing a better way to manage their work and work flow. What they found was that Agile aided people management even more! Read the story of law finding common ground with Agile here.
Agile Stories
The only thing the legal teams at Lonely Planet, Financial Times and the Agile manifesto agreed at the start, was the need to be customer focused. The legal teams had huge problems of their own. Lonely Planet and Financial Times are both publishing houses, with offices across the globe. The legal teams in both these firms were a small team (between 2 to 6 people) handling the requirements of the entire organisation. The organisational revenues ran into 600+ millions and documents into multitudes. The internal customer requests were mostly ad-hoc and hence difficult to plan for. Negotiation processes meant that there were massive changes in contracts, leading to rework. This way of working meant rework-overwork-frustration for the legal team. Business seeing them as blockers rather than enablers further lowered team morale. The teams turned to Agile to help fix their workflows. Here is how employees experienced this transformation.
Law and Agile
The two legal teams got themselves a physical board, which soon shifted to a digital board. Every request they got from business was added to the board as a task (user story). The team then broke down the request into different tasks and assigned it to team member(s). The legal team members would move the cards to the 'Work in Progress' or 'Done' columns on the board, depending on the progress made.
Every day the entire team would huddle in front of the board for 15 minutes and discuss three things. What they worked on the previous day, what they would accomplish today and support needed, if any. The ability to visually see their tasks on a board helped them in two ways:
1) It gave them an opportunity to holistically look at all there was to be done. As well as understand the progress being made.
2) It made it easier to provide transparency to the business stakeholders, on the progress of their requests. Many a times business folks joined in the meetings to review progress and re-prioritize.
Minimum Viable Product in Law?
The legal teams at Lonely plant and Financial Times adopted a one week sprint. With the week starting from Tuesday, to accommodate work closure from their US counterparts. They reflected on the progress they were making through weekly or bi-weekly retrospectives. This conversation of how they were faring against their plans, what was going well and what can be better, led to useful results. It led to the creation of a 'minimal marketable feature set', a Minimum viable product for lawyers!
Here is how that insight emerged. In their retrospectives they found that estimates were very different than actual efforts. This it turned out was because business stakeholders themselves had far lesser information when the negotiations began. So instead of preparing an exhaustive legal document right at the start, legal team decided to create a Minimum Marketable set. This template asked business leaders to add basic specific inputs and got them moving. Many such changes in processes and ways of working saw strong results. Lonely planet team documented a 25% improvement in productivity. It reduced rework and late night working for the staff.
People Management benefits of Agile
Agile was first adopted by the legal teams to improve their workflow. Help them become more flexible and nimbler in their responses to customers. Both teams realized very soon that Agile's impact on people is deeper and even more powerful. This is similar to what we find when we work with clients using Agile approaches for people outcomes. Let's see what the legal teams at Lonely planet and Financial Times found:
1) Lonely planet team found that using Agile quickly surfaced the learning needs of the team. This prompted them to ensure knowledge transfer while working. Be it in the sharing of tools, approaches or specific training.
2) At Financial Times, Agile helped break down silos between team members. Regular conversations, sharing what they were working on and openness to seek and offer help, built rapport. It enabled them to get to know each other better and contribute to each other's efforts.
Agile Manifesto values people over everything else for a reason. Agile is a people management approach first. Its impact stretches from the CEO to the new hire. Encompassing them with a new mindset, skills and tools to work together better.
Apart from one story which captures the human centric change in the world of Agile, the Agile OWL brings to you every fortnight, the latest reads, books, trivia, and quote from the world of Agile and its methodologies. Stuff that caught our attention. This is edition 28 and we carry seven useful links for you. Tell us what you thought of them.

From social media:
Brilliant post by Kailash Nadh, CTO of Zerodha an online stock trading firm on how they scaled their IT infrastructure to cope when demand went from 2+ million transactions each day to 7+ million in a day.

Read more here.
How many hours a day should we work? Turns out 5 is optimal.

Take a look.
From the bookshelf:
This edition we bring to you '

Running Lean

' by Ash Maurya. This book is ideal for anyone starting a business project. The book is methodical giving us steps on how to identify a problem worth solving, defining a solution and engaging with customers throughout the development cycle.
From the tool box:
Now that most retrospectives have shifted to a digital format, here is a round up of the best tools for running retrospectives virtually.

Access the 15 tools here.
From the trivia & fact box:
Lonely Planet was started by a married couple, Maureen and Tony Wheeler. They wrote their first book from their kitchen table after they completed their overland trip through Europe, Asia to Australia. The title was Across Asia on the cheap. It was 94 pages and consisted of stapled booklets.
#AgileQuotes to sign off: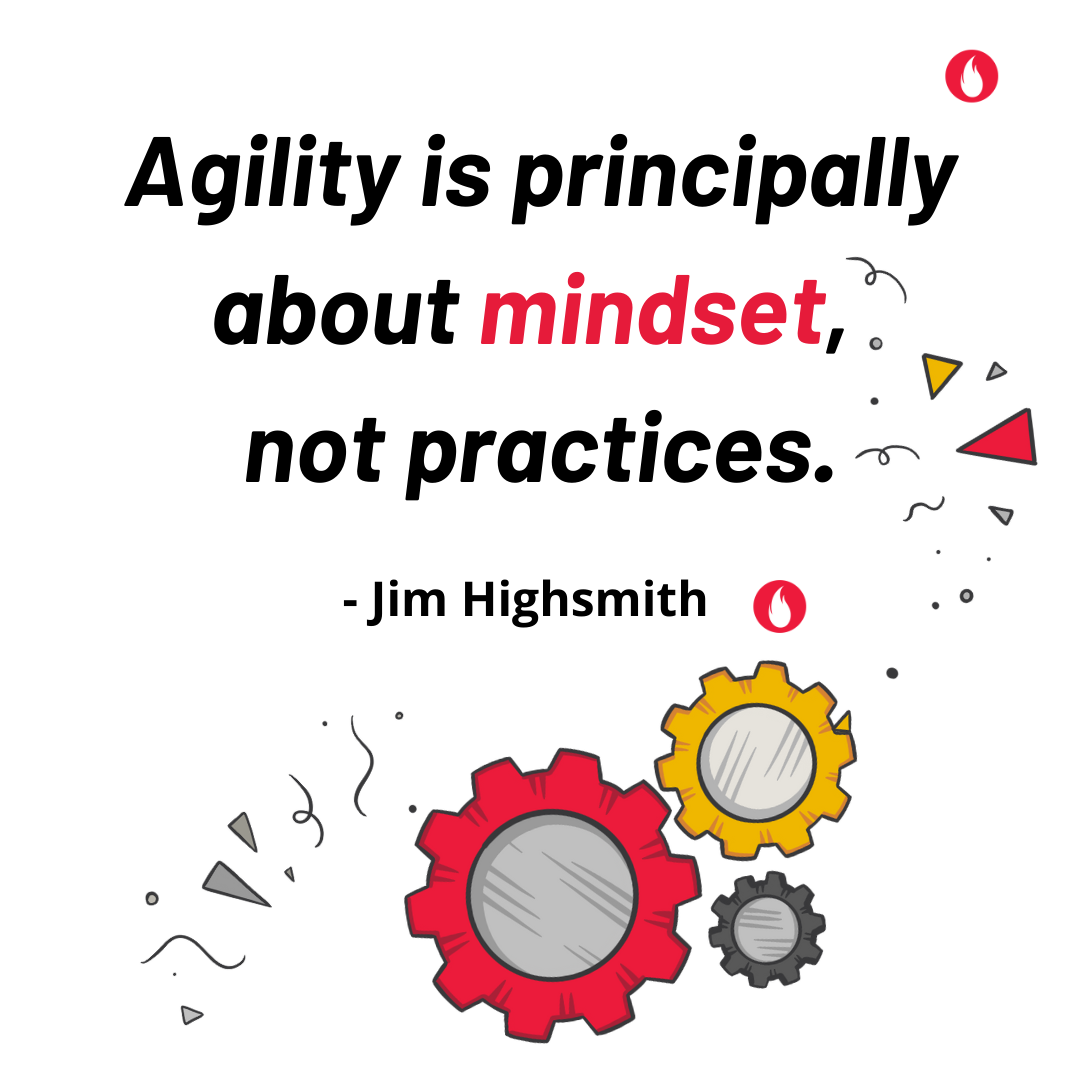 Note : This post is Edition 28 of the Agile OWL from the OWL umbrella. The Agile OWL is a newsletter focused on the human experiences and stories within agile transformations. Sign up to receive the newsletter here