Every founding day of Flyntrok, I take a few minutes to step back and stare. The roads walked on, the pathways ahead, the people who have kept company, new dreams all weave in and out. This year was no different. Besides I had something to crow about.
Let me tell you what happened. As is the wont, I spoke to a dear friend and senior colleague just to share and reflect on how the times have been. The astute man narrated what he saw from his window sill, as we spoke. "The crows outside my house are creating a racket. The chicks have come of age and have outgrown the nest." He paused and added, "So, have you. What's missing is a bit of a racket in your case".
"Ah, so, something to crow about", I said and we laughed. We spoke of others who write annual letters and how that sets context to work. And so, I agreed to put something out there!
Frankly, it's been a fabulous ride. I started with nothing but a clutch of dreams, notions of competence and an abundance of good wishes from across the board. To have been of value to the clients, friends, communities and other associates has been fulfilling!
Of Clients, Challenge and Choice
There has been a steely focus on building a strong foundation and making a difference to the people and organisations we work with. Have we been slow? Perhaps. Not for me the frenzied 'growth at all costs' mantra. Nothing wrong with it. Just not for me. After all, the work we do is deep passionate work and I seek to build it organically over time. Artisanal, if you will, chipping away in a quiet corner.
I feel immensely blessed to have worked with the clients we have worked with and the nature of challenges that they have brought forward. These challenges have helped us deepen our professional wells and competence. Quite often, this has been a sweet-spot that intersects challenge, aspiration and revenue.
As a firm, we have actively sent projects to other friends and colleagues, choosing to take on what offered us challenge and depth. Of course, there are some clients and projects that we wished had come our way. Sometimes we won hands down. At other times, we were just happy to have played the game.
The questions to ask, I realise, are these: Have we outgrown our nests? Our nests of comfort and familiarity? For if we do, we could continue to be aflutter. It was Robert Browning who said, "A man's reach should exceed his grasp or whats a heaven for". As the world looks to reinvent itself, we are in the same boat too. Helping others reinvent themselves and apply it to ourselves too.
Contribution
A few months ago, a bunch of us in the team got together and played a game of questions that we usually design and run for clients. We were seeking to find where our energy came from, while seeking more direction to our present efforts. The results of the exercise made us happy. For we discovered, when stripped of everything else, our energy came from a spirit of giving and contribution. We looked at each other with wide eyes and big grins and promptly resolved to do more.
The opportunity to volunteer effort and time with colleges and communities, in the spirit of giving is a source of joy. We will strive to do more. It renews us like nothing else! And given the dire times that we live in, that's imperative. ​
Changes
Making audacious bets often spring from wells of people and friendships.
Stephen Berkeley has been a dear friend. We have partnered on several projects over the last few years in several parts of the world. I am delighted that I am going to work even more closely with Stephen at Flyntrok! Stephen brings with him years of experience in helping organisations and communities get better. That experience coupled with our friendship makes it super special.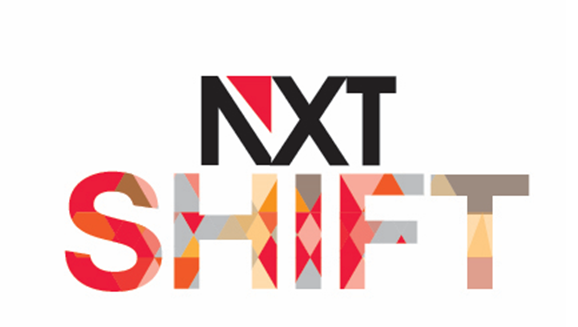 The other thing that I wanted to talk about is NxtShift. NxtShift is our practice area that deals with helping organisations and individuals with transitions. Particularly relevant in the times of COVID19. We have been super busy getting organisations to settle down to the new normal in the post COVID19 world. Evolving norms for the new normal for various organisations has been quite an experience. I hope to share more of that in the times ahead.
Times ahead
Change being the only constant is a tame cliche for the modern times, where there is a gun against our temple, with a "change, or else!" gruff threat. All of us need to approach work differently.
As I was wrapping up my reflections, out popped a question for myself. What was I going to change? I have a long list to work on. Right on top of the list, to work on my online reticence and get back to being more free-flowing. Like how it was years ago. This post is a result of that.
I didn't really think one free ride around the Sun is something to crow about. But then, what if the cackle was about the firm outgrowing a nest?