What sort of a company will you work for when the pandemic is well and truly behind us? This edition carries the different types of companies emerging. What are the new ways to measure performance and productivity metrics in a hybrid work? Latest news on hybrid work from companies across the globe and yes! Google is differentiating pay based on remote location. Is that fair? What's your take?

Points of view on hybrid working
Forbes weighs in on the hybrid work office and says there will be four types of offices .Where does your company fit in? Read more here
The Traditionalists – companies that will go back to office full time.
Architects – moving to smaller physical office footprint and allow some flexibility.
Nomads – giving employees more flexibility to choose schedules.
Pioneers – who are creating new collaborative ways of working.
Resources for new ways of
working
How can you assess employees in Hybrid work? Here are a few metrics to consider from Gartner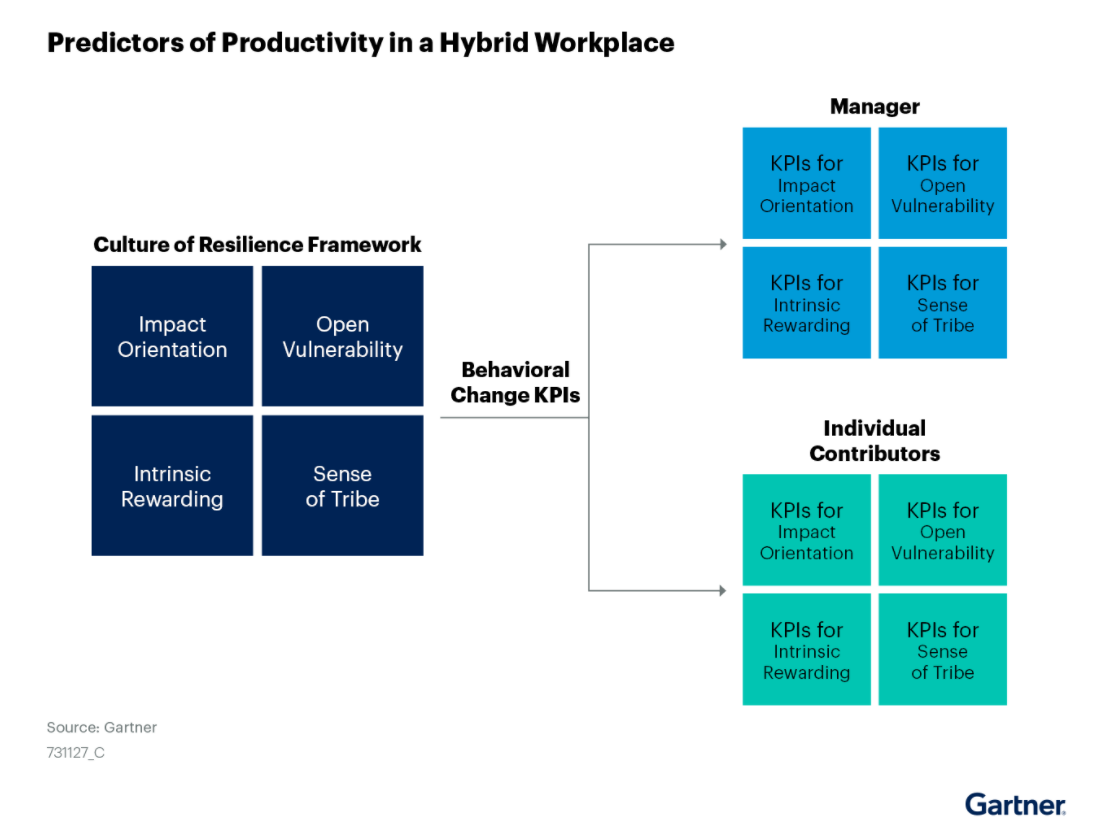 Research on hybrid work
Lenovo research on the role of technology in getting better returns in the hybrid workplace. Read more.
News on hybrid work from around the world
1.Randstad announces shift to hybrid work. It is also renovating its head quarters to reflect the shift to hybrid working , with more collaboration spaces, Ted talks set up and virtual meeting rooms with enhanced audio/video capabilities. Read more here.
Google has approved 85% of the 10K requests it for for remote work. It also drops pay for employees who have shifted locations! Read all the details here.
IP Telecom, an Irish Telecom service provider has shifted to hybrid work. Their announcement says "work is something we do, not somewhere we go'. Read more
Another hybrid working model has emerged with OCADO group, a robotics platform business. They have given their staff flexibility to work outside the country for one month a year. This was based on their internal survey of what employees want when they say flexibility. Further reinforces what we believe, each company will need to evolve its hybrid working model. Read the details here.
Zoom itself announces the adoption of hybrid work on a permanent basis. Read more here
OWL Sightings is part of the OWL umbrella from Flyntrok. We are capturing the changing milieu of work, workplace and workforce through these editions on hybrid work. Subscribe to our editions here.